Troubleshooting 4 Common Quickbooks Error
Troubleshooting 4 Common Quickbooks Error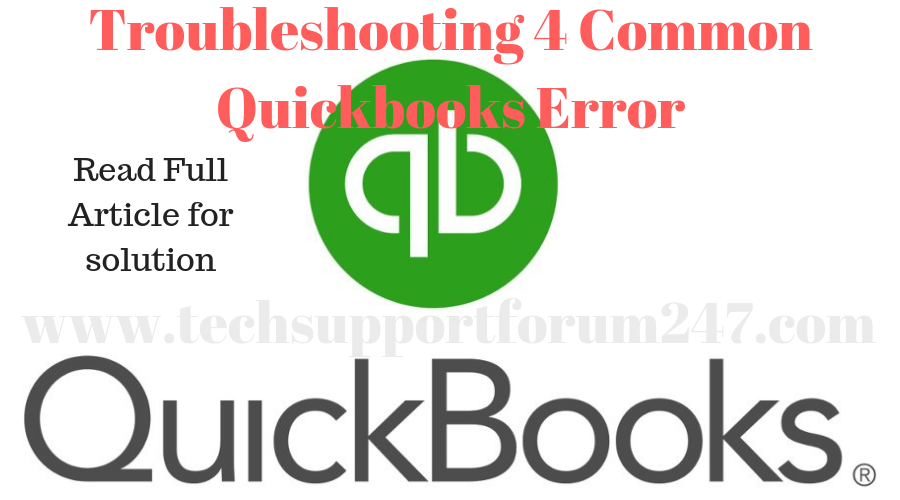 Are you looking for some best solutions to get rid of unwanted and annoying QuickBooks error that you tried fixing but failed? Don't worry; here we will provide you with solutions for 4 common QuickBook error, so that's you don't face them again.
We all know that QuickBook has become a vital tool for businesses. The main reason behind its massive use is it helps organizations manage their money, pay employees, and other bills more appropriately. However, the good always comes with some bads and QuickBooks is not something that we can call error-free. There are so many issues that a user encounter with QuickBooks and this post is intended to help you get rid of most common Quickbooks error that annoys a user.
Here are the common QuickBooks error and steps you should consider to get rid of it.
4 Common Quickbooks Error And Solutions
#1 Data File Update Error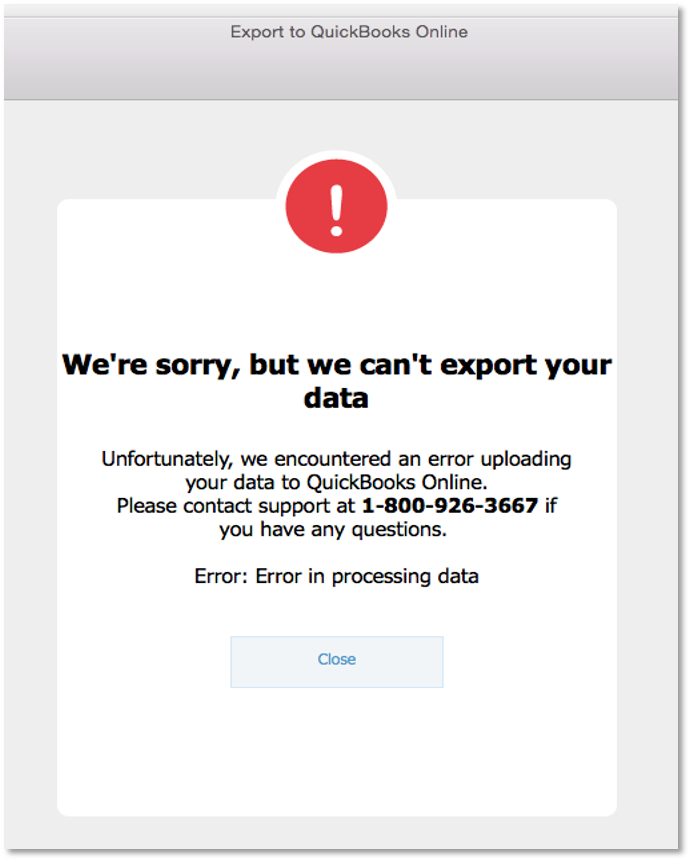 It can really be an annoying scenario to get stuck when upgrading Quickbooks from older to newer versions. What actually happens is the latest version of the application fails to read the data made earlier by the previous version and thus lead to Quickbook error. To get rid of this error in no time, you can run a verification for that particular file before actually uninstalling the old version. Also, try installing the new Quickbooks version side by side with the previous version, so that you can always fall back to secure your data.
 #2 Data Connection Failure Error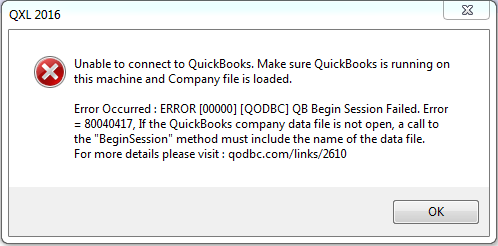 Now, this is really a common Quickbooks error most of us face at some stage. Whether you accept or not, Quickbooks is quite finicky about the network connection to the files. If there will be any hiccup in your network, you might lose the link to data files. If you're sure that there is nothing wrong with QuickBooks installation, just run this tool, called the QuickBooks Connection Diagnostic Tool, to diagnose your application and detect the issue. Also, make sure that it's not the firewall or antivirus tool installed on your system preventing Quickbook from establishing the connection and leading to Quickbooks error.
#3 Quickbooks Error Related To Printing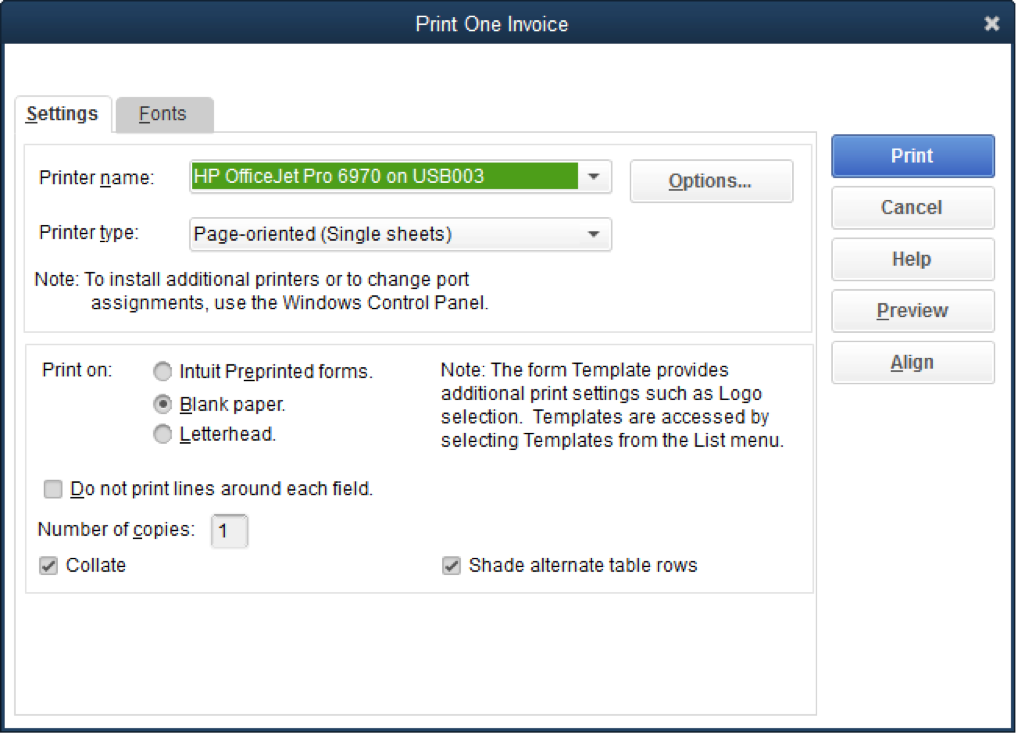 Well, it's straightforward to get rid of this Quickbook error, but still overwhelms some users. Here is how to fix it.
Start by closing the Quickbooks
Search for the file named as "qbprint.qbp"
Once found, rename the file to "qbprint.qbp.old."
Restart the Quickbooks application
That's it. The Quickbooks error is fixed.
#4 Quickbooks Error Related To Data Transportation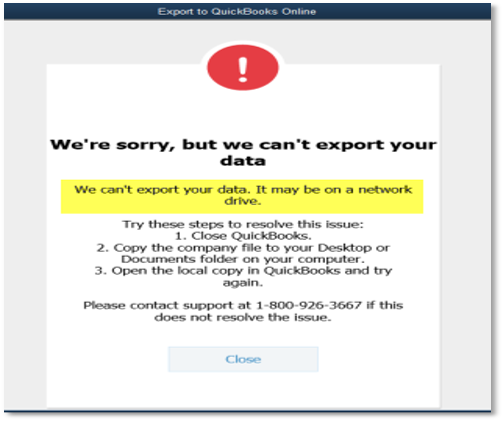 Fixing this one is really easy. Quickbooks Directory Monitor and Server Manager use to block the files, and thus you won't be able to copy or move that locked file anywhere. To get rid of this Quickbooks error, close the application first and then follow the below steps.
Step 1: Hit Start and Run
Stp 2: Enter services.msc in the field and look for Quickbooks services.
Step 3: Stop the found services
Stp 4: Once done, you will be able to copy, paste and move that file here and there.
Summary
So, that's all about fixing Quickbooks error so that you won't face such issues soon again. So, that's it for now. Thanks for reading this post.
Also Read "Why Is My Computer Slow ?"
How to fix QuickBooks Error -6189, -816
Close all the programs on the computer you have the QuickBooks 6000 series Error on and problems opening QuickBooks Company File.
Shut down the computer and wait for about 5 to 10 seconds.
Restart the computer and open QuickBooks again and select the company file from the list. Which company file gives error "QuickBooks Error -6189,-816" and don't open it. The selected file always shows the directory path of the QuickBooks Company File Location underneath. The list box and it must show you the details of the selected company file e.g. File size, date and time it was last opened etc. if this information is not displaying, it's a QuickBooks connection issue in addition to the QuickBooks Error -6189 and the QuickBooks File Sharing configuration needs to be repaired.
Update QuickBooks Cloud Desktop to the latest release and restart the program and try opening the file.
Repairing QuickBooks on the can solve most common QuickBooks errors including QuickBooks Error -6189,-816.
Update QuickBooks on the Server, and open the file from the QuickBooks Server hosting.
Scan the QuickBooks file folder in QuickBooks Database Server Manager on the QuickBooks Server Computer.
Regards,
Adrian
Thanks for this information on how to solve QuickBooks error 6149, it is quite helpful. Recently, I was facing this QuickBooks error H202 in my QuickBooks 2020 Pro. Can anyone help me with how to troubleshoot QuickBooks error H202 with a detailed step by step procedure?
Also, does this method works for QuickBooks for Mac as well?
Thanks in advance.