Windows Update Troubleshoot Steps. If you are facing issues with your Windows 10 and if it is not working properly, this guide is for you. Here, we are discussing some of the common Windows 10 issues and how to resolve them. To know about Windows update troubleshoot in details, continue reading!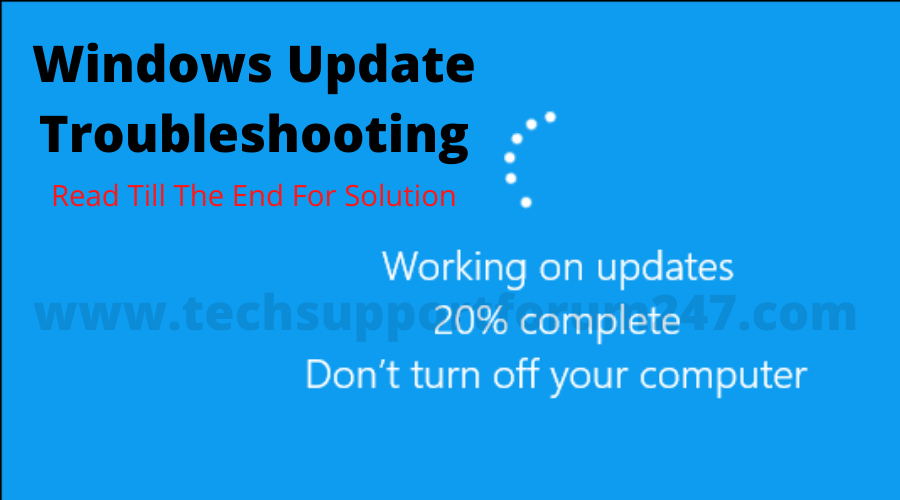 If you are a Windows 10 user, you must have noticed the importance of timely updates. With an updated system you will notice performance differences along with some new features. However, few users might face issues with the new features that come with the updated version. Some of the common issues that are noticed by users after updating Windows 10 are slow scanning and downloading speed and failure while installing new software. Thankfully, this article is a guided tutorial that will help you in resolving all your issues.
How to fix Windows Update Troubleshooter basic issues
Most users after installing the updated version of the operating system face some basic issues. Below we have shared basic windows update troubleshoot.
Restart your device
Click on the Start option
Furthermore Click on the Power options menu
Click the Restart button
Once you have restarted your device successfully, try updating once again from the beginning. This should solve all the basic windows issues.
Checking your connectivity
Often your device might start acting wrongly due to poor internet connectivity. While you are updating your device, make sure that you have stable connectivity. In order to confirm that you have stable connectivity, follow the steps mentioned below:
Now Click on the Start option
Search Command Prompt option and then click on the top result to open the console
Type command ping google.com  and press Enter (Please note that we are using Google as an example, however, you can use any other pingable services, for instance, Google DNS or CloudFlare.com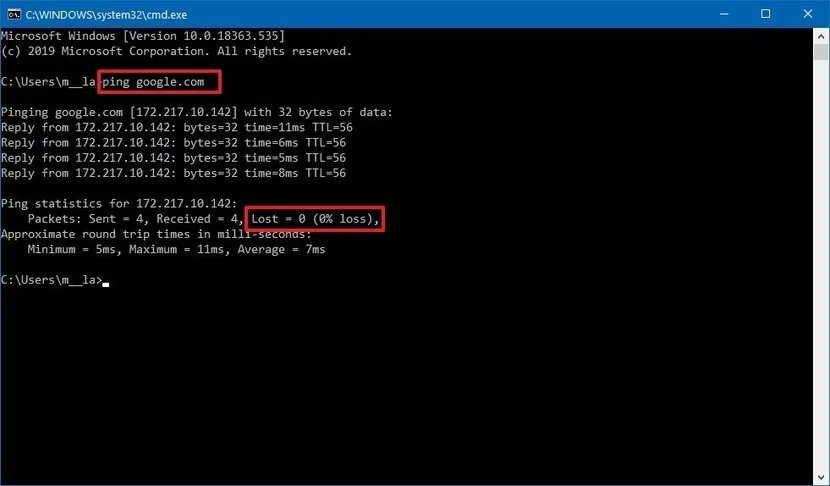 Make sure that you are receiving a reply without losing any packet.
You can always try opening a website using any browser to check your connectivity status, however, Command Prompt is a more effective method.
Pausing the update
If you are facing issues updating your operating system, you can easily fix it using our windows update troubleshoot steps. To pause the download and resume the download of the Windows 10 operating system, follow the steps mentioned below:
Go to Settings
Click on Update and Security
Select the Windows Update option
Select the Pause updates for 7 days options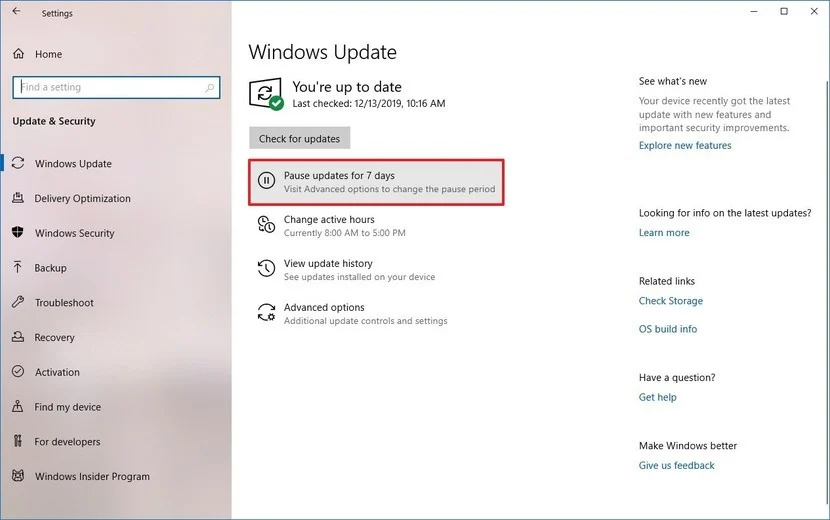 Next, restart your device
Open Settings

Click on the Update & Security option
Click on the Windows Update option
Select the Resume updates options
Following these steps should resolve the issue that you might be facing while updating your device to the latest Windows 10 version.
Clean up your device
Often users face issues while installing the latest version of Windows 10 due to lack of space. To free up space, follow the steps mentioned below.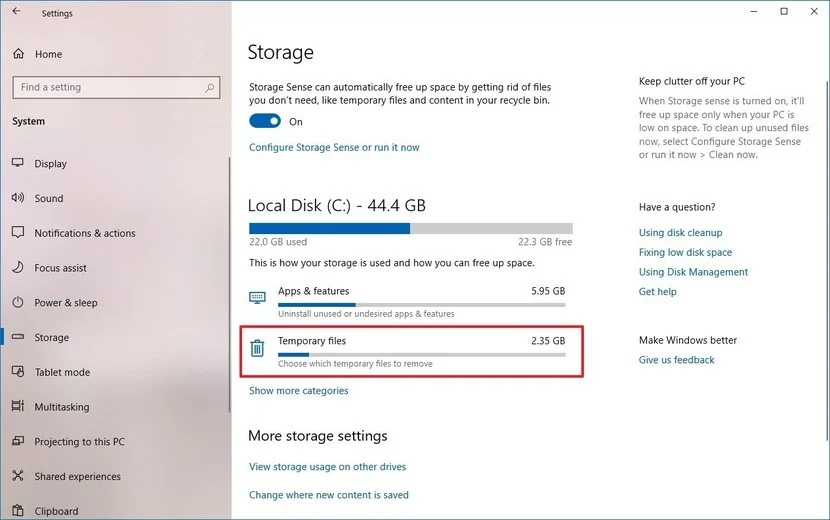 Open Settings
Select the System option
Click on Storage option
Go to Temporary files section available under Local Disk C
Select the items that you want to delete.
These are some of the best windows update troubleshooting steps that you need to follow if you are facing issues while updating your device.