YouTube not working ? There is no need to panic; we will get you back to watching funny cat videos very soon. However, it can be down for everybody.
YouTube is currently the largest video hosting website where you can find all sorts of videos. Owned by Google, the website handles hours of video uploaded every second. In addition, according to statistics, if you start watching every video that is uploaded on YouTube, it will take you more than 450 years to complete. However, humans created YouTube technology and it is very natural for it to face some technical issues.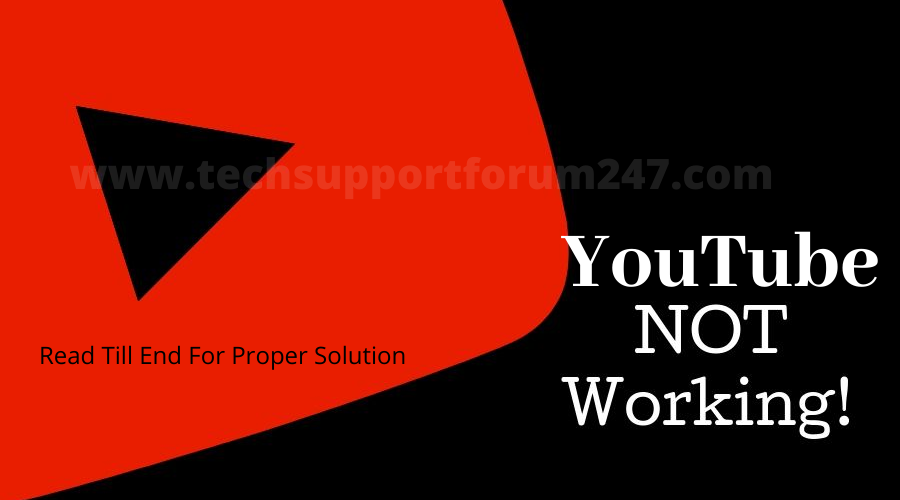 YouTube issues are endless, it can endless video buffering or the application not loading. If you are facing difficulty in playing YouTube videos on your desktop or mobile phone, continue reading since we have listed some of the very effective ways to fix YouTube issues.
Check if YouTube is down
YouTube not working for everyone is very rare, but it happens. The very first thing to check is if the problem is from YouTube's side or your device's issue. You can check this online with the help of two websites, namely, downdetector.com and outage. Report. These websites crowdsource reports from various other websites to check if anyone else has reported the same issue or not.
YouTube is a very huge platform and when it faces outrage, news outlets report it. The quickest way to check if YouTube is actually down or not is by visiting Google News and searching for keywords like "YouTube not working" or "YouTube outrage."
Once you have established that YouTube is working for others as well, it is time for you to use the below-mentioned troubleshooting tips and start watching videos again.
How to Fix YouTube on Computer
If you are using YouTube on your desktop, follow the steps mentioned below to solve any issues that you might be facing.
One of the first things that you should consider doing if YouTube is not working on Chrome, is to update it. You should not be using an outdated version of the browser. Chrome automatically gets updated, but its best to check if it is at all updated.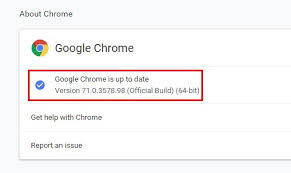 To check if Chrome is updated, you need to paste chrome://settings/help in the URL bar and click Enter. You should be able to see 'Google Chrome is up to date.' If you do not see that Chrome is updated, update it and relaunch.
Clear Cache and Cookies
The next that you can try if YouTube is not working is to clear the cookies and cache from your browser. To clear, you need to paste chrome://settings/clearBrowserData into the URL space and click Enter.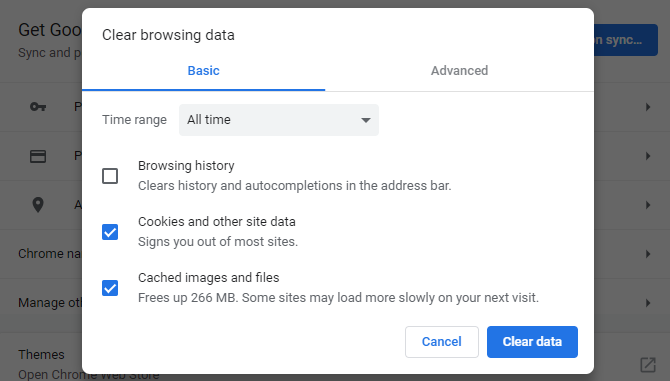 You will get a pop-up on your screen. 'All-time' from the options. Tick on Cookies and other site data and Cached images and files. Lastly, click on clear data.
Disable all extensions IF YouTube not working
Often extensions that you have downloaded on Google Chrome are the main issue behind YouTube not working. In order to view your extensions, you need to paste chrome://extensions/ in the URL bar and click on Enter.
You need to disable every extension by tapping on the slider present beside every extension name. Once you have disabled every extension, try launching YouTube again.
Update your video drivers
Chances are the YouTube might not work on your computer if your video drivers are outdated. Try updating your drivers to see if the issue gets resolved. In order to update your drivers, click on Windows Key + X and then select Device Manager.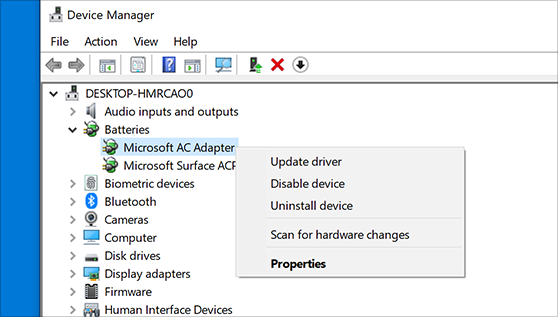 Next, double click on Display 'adaptors.' Right-click on the adaptor and then select 'Update driver' option. Click on 'Search automatically for updated driver software'
Check your internet connection
If after trying out all the above-mentioned methods, you find YouTube not working, check if your internet connection is working perfectly. Your internet connection might not be stable enough to stream YouTube videos. If you are using Windows 10, try out native troubleshooting to resolve the issue.
Press Windows Key + I in order to open settings. Click on Update & Security > Troubleshoot > Internet Connection > Run troubleshooter.
How to Fix YouTube not Working Issue on Android and iOS
Compared to watching videos on desktops, most people prefer watching videos on their mobile phone. Mobile phones are handy and allow you to watch videos wherever you want. YouTube also has an application that you can install on your mobile phone and play videos easily without any hassle. However, even after downloading the application you might find that you are unable to play videos. This can happen due to various reasons. Here we will share some amazing tips that you can apply when YouTube stops working on your mobile phone.
Continue reading to know how to fix YouTube not working issue on your smartphones.
Check your Internet connection
One of the major reasons for YouTube not working on any device is the lack of internet connection. The very first thing that you should consider doing is checking if your device is having an internet connection or not. Watching videos online require fast internet connection, without a fast internet connection you might have to spend hours waiting for your video to buffer.
If you live or work somewhere where the internet connection is slow, try downloading YouTube videos that you might want to watch at work. This way you do not have to spend hours while your video buffers and you can watch is offline.
Just like checking your internet connection, another common solution to YouTube not working would be to reboot your device. Other applications running in the background or low memory might result in a YouTube issue. Restarting your device will clear the memory and stop all applications running in the background. This will allow YouTube to run smoothly.
Update YouTube application If YouTube not working
If you only use the YouTube application to watch videos online, it is essential for you to update the application from time to time. YouTube keeps coming up with various updates every now and then and only if you have updated your application, you will be able to play videos.
In order to update your YouTube application if you are an Android user, go to Google Play Store and from the sidebars open My apps and games. This will take you to the update tab where you will be able to see the list of applications that has recent updates.
However, if you are an iOS user, you need to visit the App Store and update the YouTube application from the update list.
Browser cache and cookies causing YouTube issue
The cache is basically the temporary internet files. If the cache file is full, you might not be able to use the YouTube application. To start using YouTube, you need to empty the browser cache.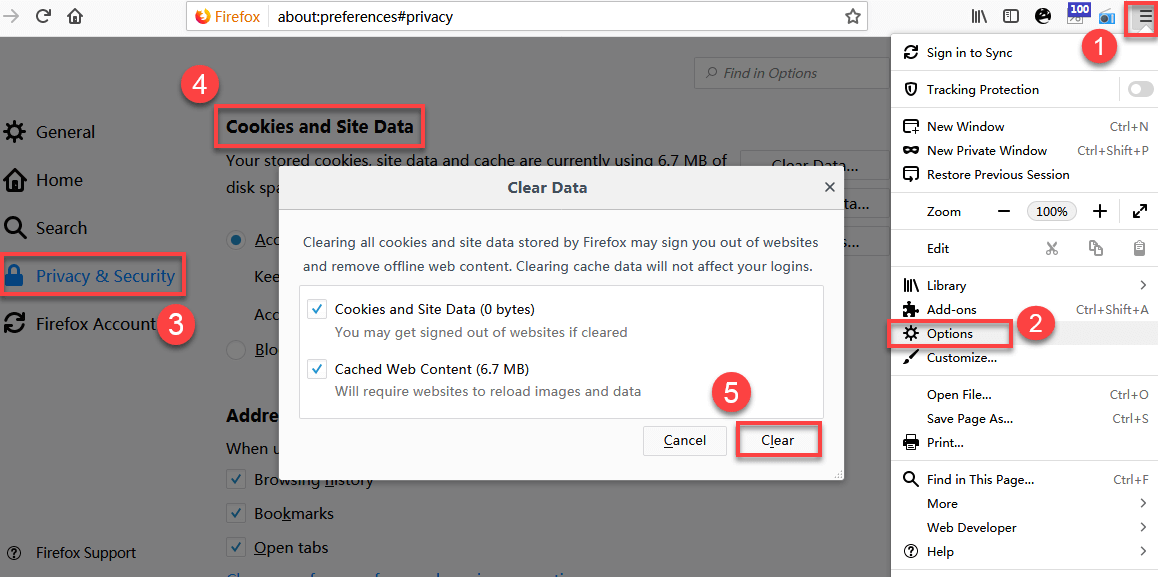 If you are an Android user, open the default browser > menu > privacy and security > clear cache > select OK. Next, select clear all cookie data and select ok again.
For iPhone and iPad user, you need to open 'Safari' browser. Select clear cookie section in order to empty the browser cache.
System update If YouTube not working
If you have not updated your mobile device for a long time, you might face issues watching videos online on YouTube. If you wish every application on your device to run smoothly, it is essential that you update your device from time to time. If you are an Android user, go to settings and select about phone option to check for any recent update and install it. However, if you are an iOS user, you need to go to settings > general > Software Update.
Add-ons are applications that are used by Internet explorer in order to connect you with various contents online. However, these third party add-ons might result in YouTube not working. These add-ons include web accelerators and download plug-ins. You need to disable these add-ons in order to make sure that YouTube works perfectly on your device.
Use a browser to watch videos
If you find your YouTube application not working, you can try watching videos on the browser as well. However, this is not a solution but an alternative until your YouTube application starts working again.
Try using different network settings
If you are unable to play YouTube videos online, you might need to change your network settings. If you are unable to play YouTube video using your 3G or 4G network, you can try using a Wi-Fi network. It is noticed that YouTube works well on Wi-Fi network. Make sure that you have a stable internet connection in order to play YouTube videos online.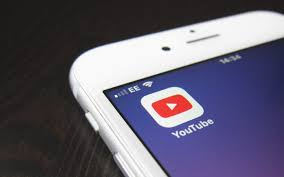 Clear cache and data of the application
Just like cache and cookies of any browser, old data and cache of YouTube application might also result in YouTube not working. To clear data and cache of your YouTube application, open settings > YouTube application > Storage > Clear cache. Your YouTube application should be working perfectly now.
However, if you are an iPhone or iPad user, it is best to uninstall and then reinstall YouTube. To uninstall an application on an iOS device, long press and hold on the particular application you want to uninstall and then click on the Delete option. Go to App Store again and install the application.
YouTube application might not be working if your device's date and time are not aligned with the YouTube server. One of the best ways to sort this issue is to allow your network to handle the date and time.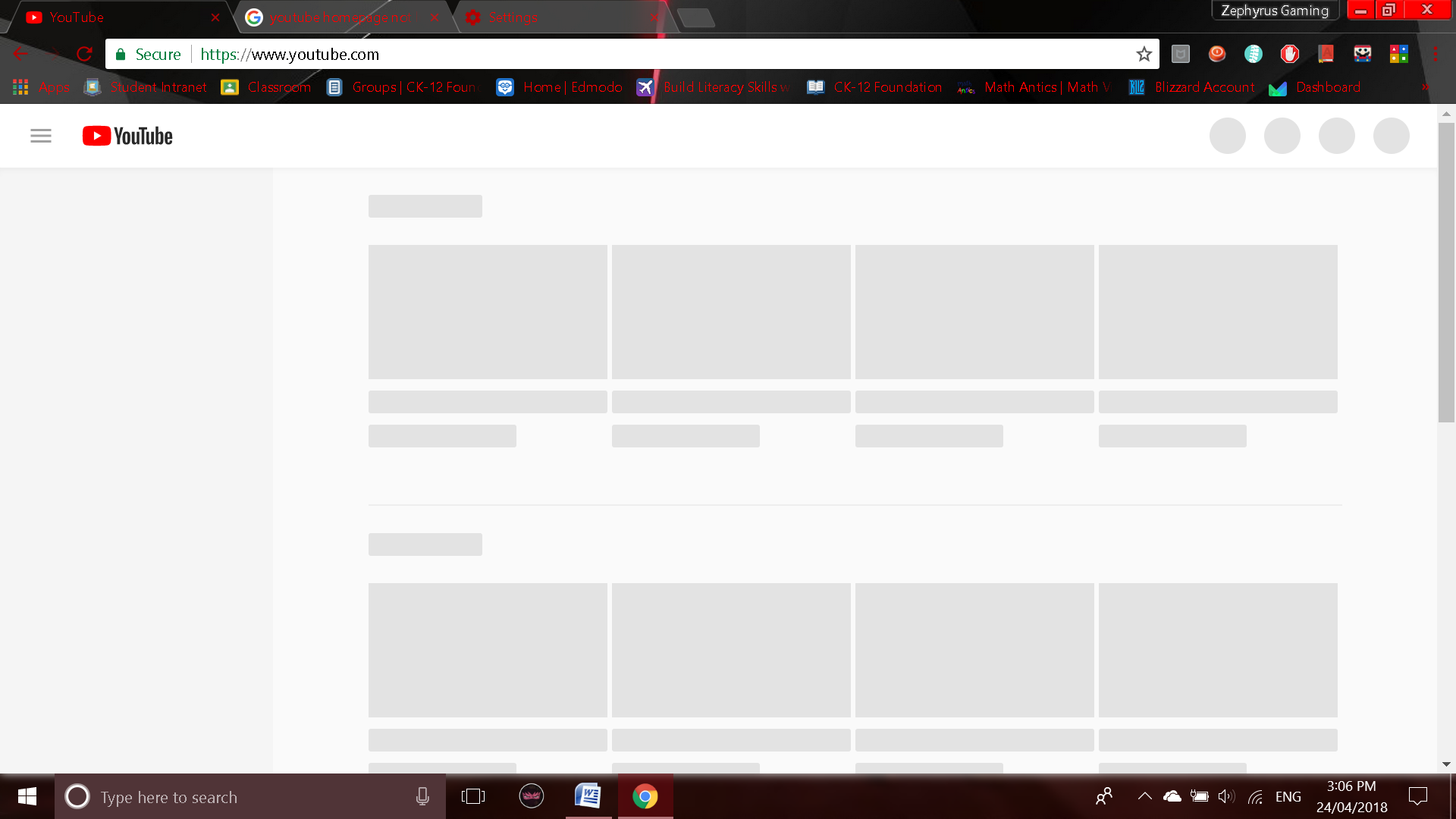 On an Android device, go to Settings > General Management > Date and Time. Slide the tab that says Automatic date and time to make it turn green. If you are an iOS user, you need to go to Settings > General > Date and Time. Slide the tab that says Set Automatically.
Common YouTube issues and how to fix them?
How to fix YouTube Black Screen error?
Often users see a black screen the moment the open YouTube on their PC. This is a very common issue and users are unable to play any video that they want to watch. This issue is not actually a YouTube issue but an issue on your part.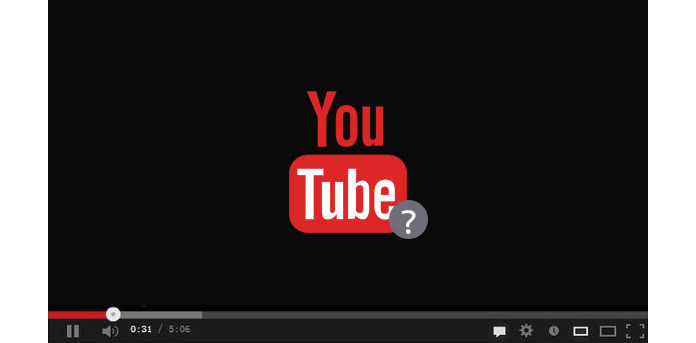 You can try logging out of your YouTube account and log in again. If you have installed ad-blocker on your browser, it might cause problems. Try disabling the ad-blocker and re-open YouTube website again. Additionally, in order to get rid of YouTube black screen, you need to follow some of the above-mentioned steps like clearing cache and data of your browser and check your internet connection as well.
YouTube Green Screen
This is another strange yet common YouTube issue that application users might face. The moment you open a YouTube application and try to play any video, it will not play and your screen will turn green at the same time. In order to fix the green screen issue on YouTube, you can try the two tricks mentioned below.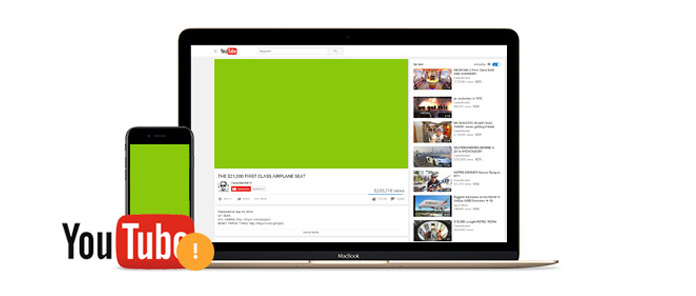 Make sure hardware acceleration is disabled
The very first step that you need to do is open Chrome browser and disable hardware acceleration. More > Settings > Advanced > Scroll down to find system. Tab the bar that says Use hardware acceleration when available and then relaunch.
The second step that you need to do is update the GPU driver of your device. Make sure that you have updated the graphics driver to the latest version. This should solve the issue of YouTube green screen.
YouTube playing videos in Poor Quality
If your YouTube application is working perfectly, however, you might be unhappy with the poor YouTube video quality. If your YouTube videos are playing but are of poor quality, make sure that you have a strong internet connection. If your internet connection is not strong, videos will play in low quality and you might notice buffering as well. You can also try closing the YouTube application and relaunching it again to see if video quality has increased or not.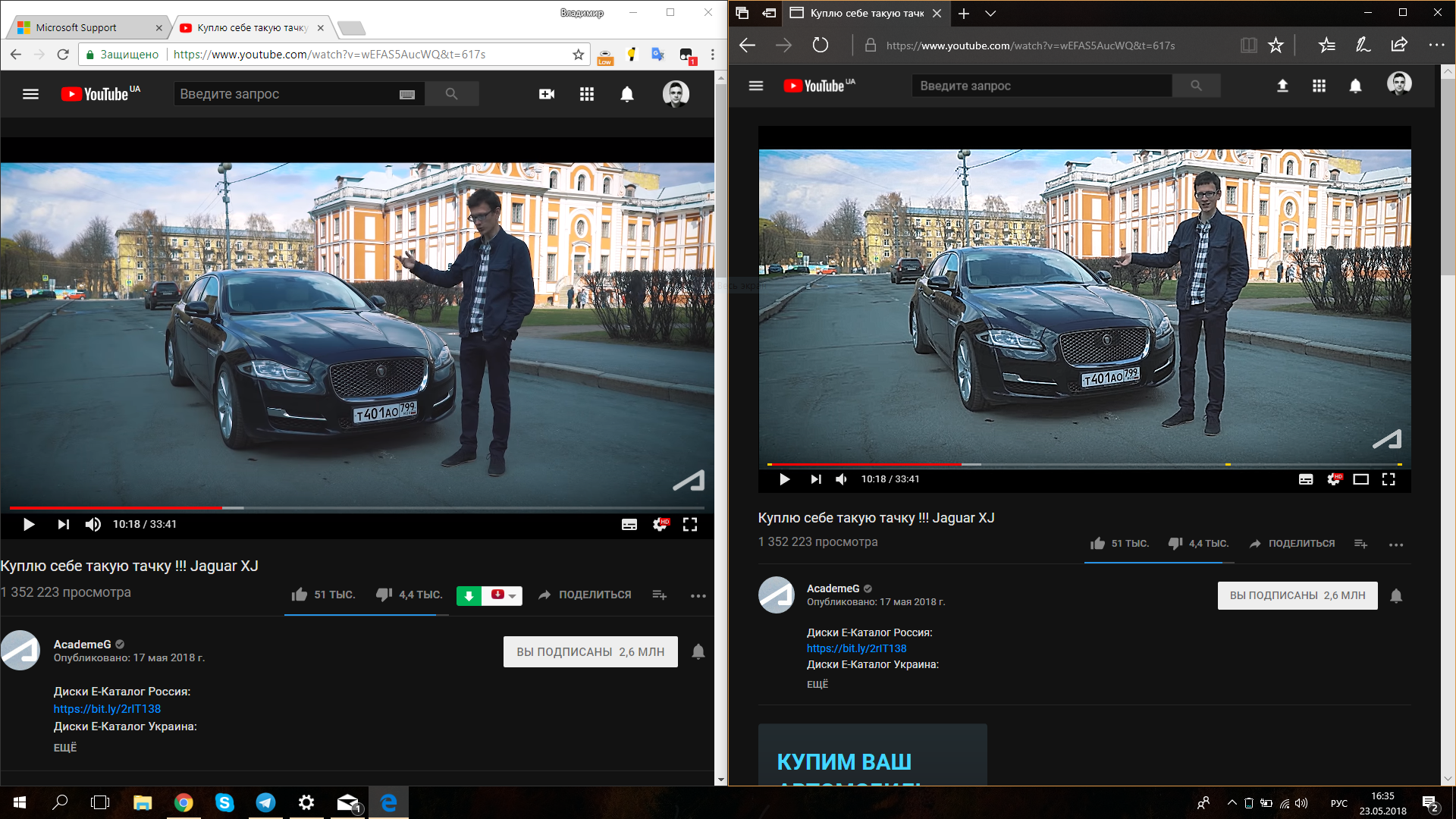 Therefore, these are some of the best ways to solve the most common YouTube issues easily.
Also Read :